Bluejack National's Laid-Back Luxury Family Lifestyle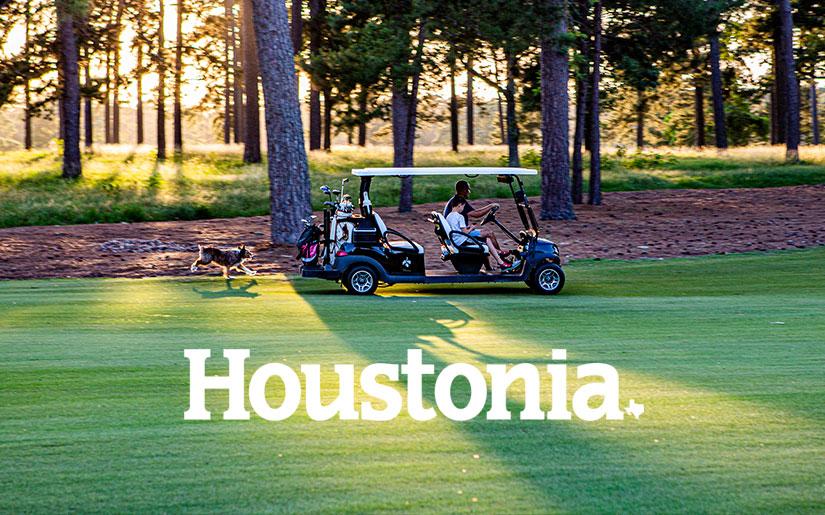 Everyone who picks up a golf club would love to have a swing like Tiger Woods. Although you may not be able to match his skill, at Bluejack National in Montgomery, Texas, you can play the first course in the country designed by the legend himself. Sprawling across 767 acres of serene forests and gently- loping hills, the natural beauty of Bluejack's expertly-planned community is similarly unrivaled—yet it sits only 50 miles from the hustle and bustle of Houston.
As you drive and putt your way through 18 holes that are simultaneously challenging, fun, and accessible for all golfers, you'll appreciate certain elements that evoke the sport's other fabled locales—a touch of Augusta here, a bit of Oak Hills there. Nevertheless, Bluejack remains one-of-a-kind. For families who crave an active lifestyle and making lifelong memories together, Bluejack National's easygoing luxury and ample outdoor recreation (35 acres of fishing lakes and seven miles of hiking, biking, and running trails) make it the premier place to be.
You won't find a cut-and-paste approach with the club's 420 private resort residences. Each property, whether it was designed by Bluejack Builders or an outside contractor, keeps the grounds visually interesting, while maintaining a cohesive architectural style throughout. If you're looking for a staycation retreat, a destination house, or simply an upgrade to your working-from-home digs, the assortment of cottages and custom estates offer plenty of options to meet your needs. And now, Bluejack Realty is also accepting reservations for the Lake Villas.
READ FULL STORY
Featured in Houstonia Magazine
Author: Ben McBee / April 12, 2021