Bluejack National unveils second phase at exclusive Montgomery community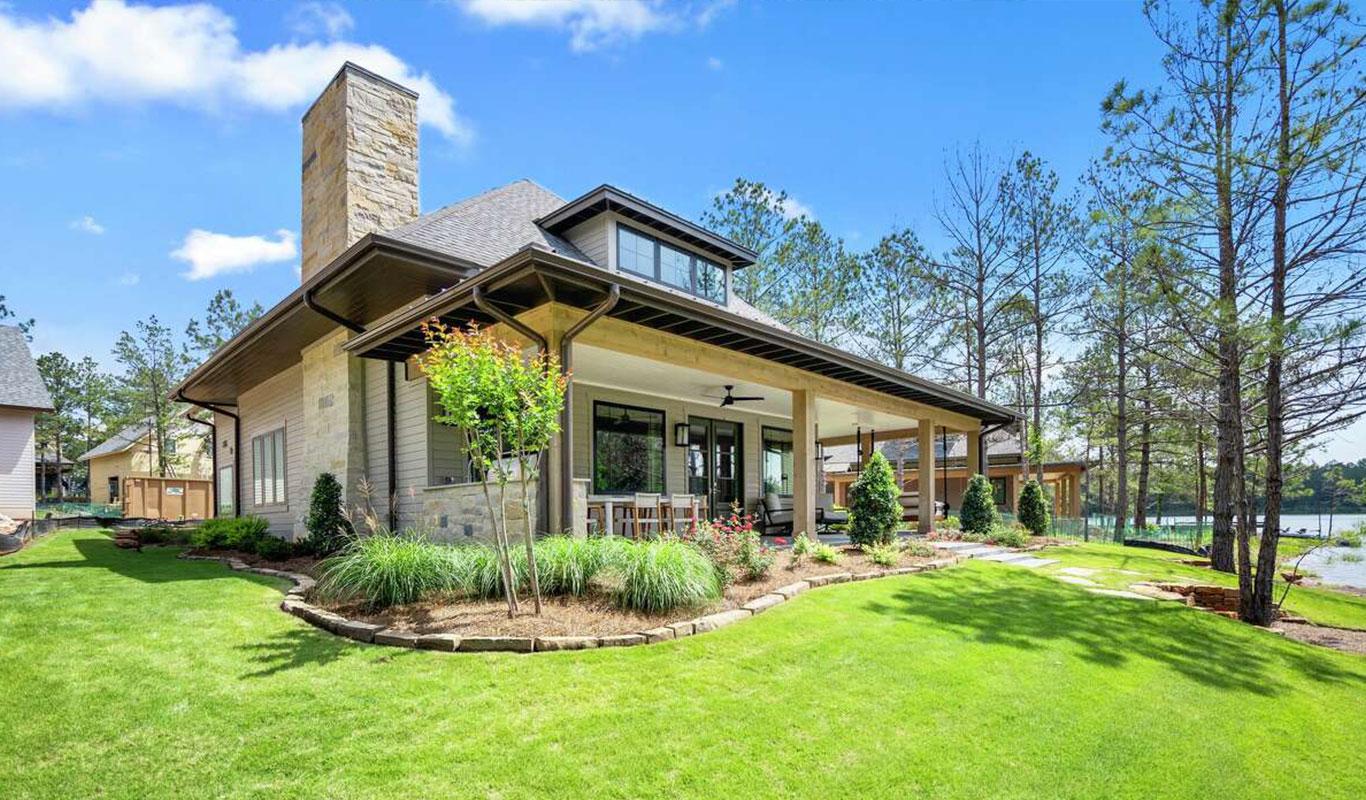 Bluejack National will add a dozen vacation homes to the community at the Tiger Woods-designed golf course in Montgomery.
With prices starting at $1.9 million, the houses contain about 3,180 square feet with four bedrooms and 4-1/2 baths.
The 7-acre lakeside development, in the middle of the 767-acre Bluejack National community, is east of the initial Lake Villas enclave containing 18 homes. The community is 50 miles northwest of Houston off FM 1486, north of Texas 249, in a growing area of Montgomery.
The lake villas, one of several home styles available within the community, are near to the complex known as the Fort, which provides arcade games, a bowling alley, arts and crafts, pool, boat dock on the lake, paddle boats, pickleball, dining, and a playground.
"You are able to get away from the hustle and bustle and retreat out here," said Megan Stultz, director of sales for developer Bluejack Realty.
Bluejack Realty introduced its lake villas in late 2020 with floor plans aimed at buyers wanting to work from home. The homes contain a fourth bedroom above the garage that can be turned into game rooms or bunk rooms for four people, Stultz said.
Bluejack National primarily draws buyers investing in second homes for vacations or other getaways, Stultz said. The houses feature high ceilings and kitchens that open into the living room and dining room.
In addition to the Fort near the Lake Villas, a full-service spa called the Sanctuary is going up near the Retreats enclave, where 11 of 14 homes have been sold. The two-bedroom, 2,100-square-foot homes start at about $1 million.
The 11,000-square-foot spa with private treatment rooms, a sauna, lounges, a movement studio, workout facility, and juice, coffee and cocktail bars, is to open in July or August.
"Proximity to the amenities has really been a catalyst for sales," Stultz said.