Bluejack National's new spa, wellness center already driving home sales in master-planned community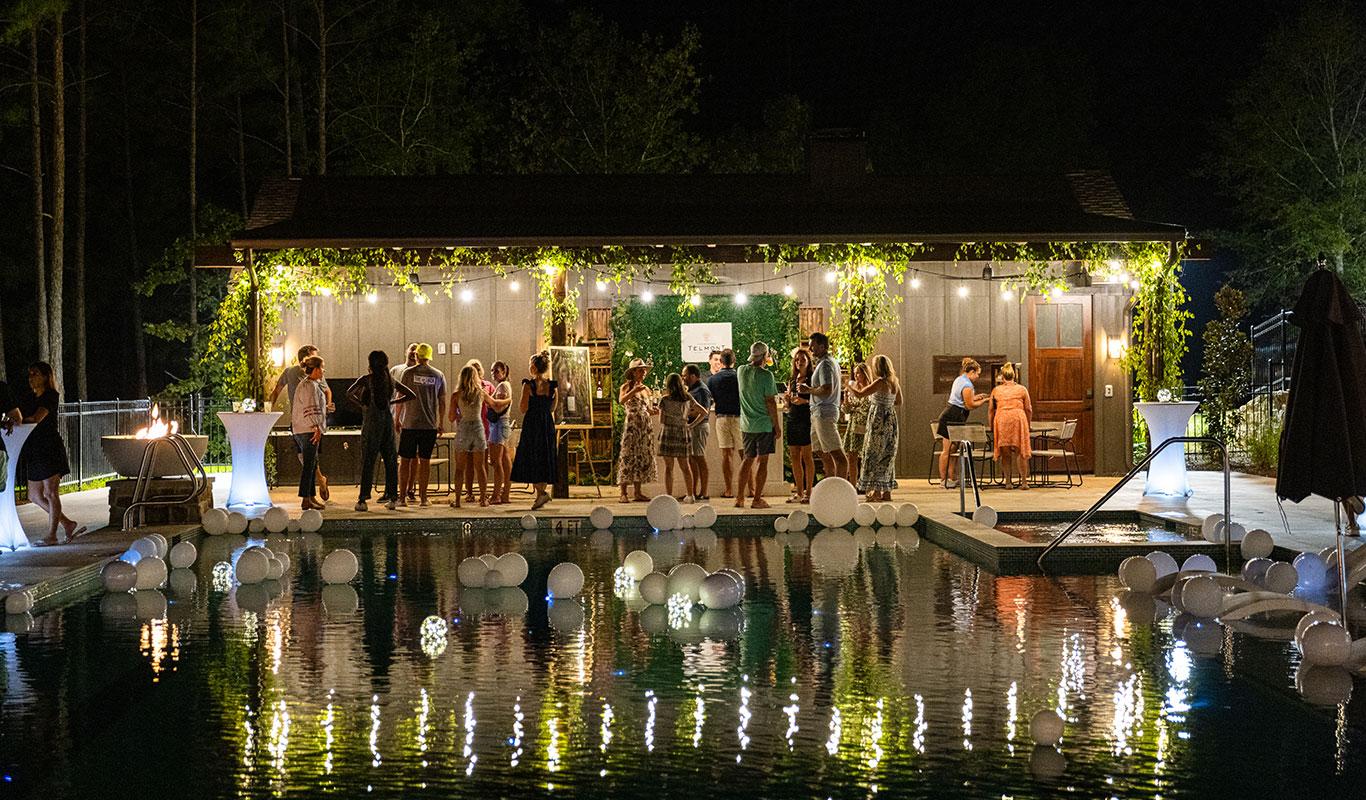 Bluejack National, the master-planned community north of Magnolia known for its Tiger Woods-designed golf course, has opened its latest amenity: a 12,370-square-foot spa and wellness center.
The Sanctuary, as the facility is known, offers a wide range of fitness options — such as a heated lap pool, a cold plunge pool, yoga lawns and a gym — as well as luxury services, including salt saunas, steam rooms, massages, facial and even haircuts.
The Sanctuary also has its own café; a juice, coffee and cocktail bar; and a separate bar offering spa cuisine and beverages.
The new spa and wellness center adds to Bluejack National's existing amenities, which, in addition to the famed golf course, include The Fort, a family-friendly pool and recreation facility; The Place, a retail and restaurant center; The Porch, a resort-style clubhouse; and a tennis courtyard.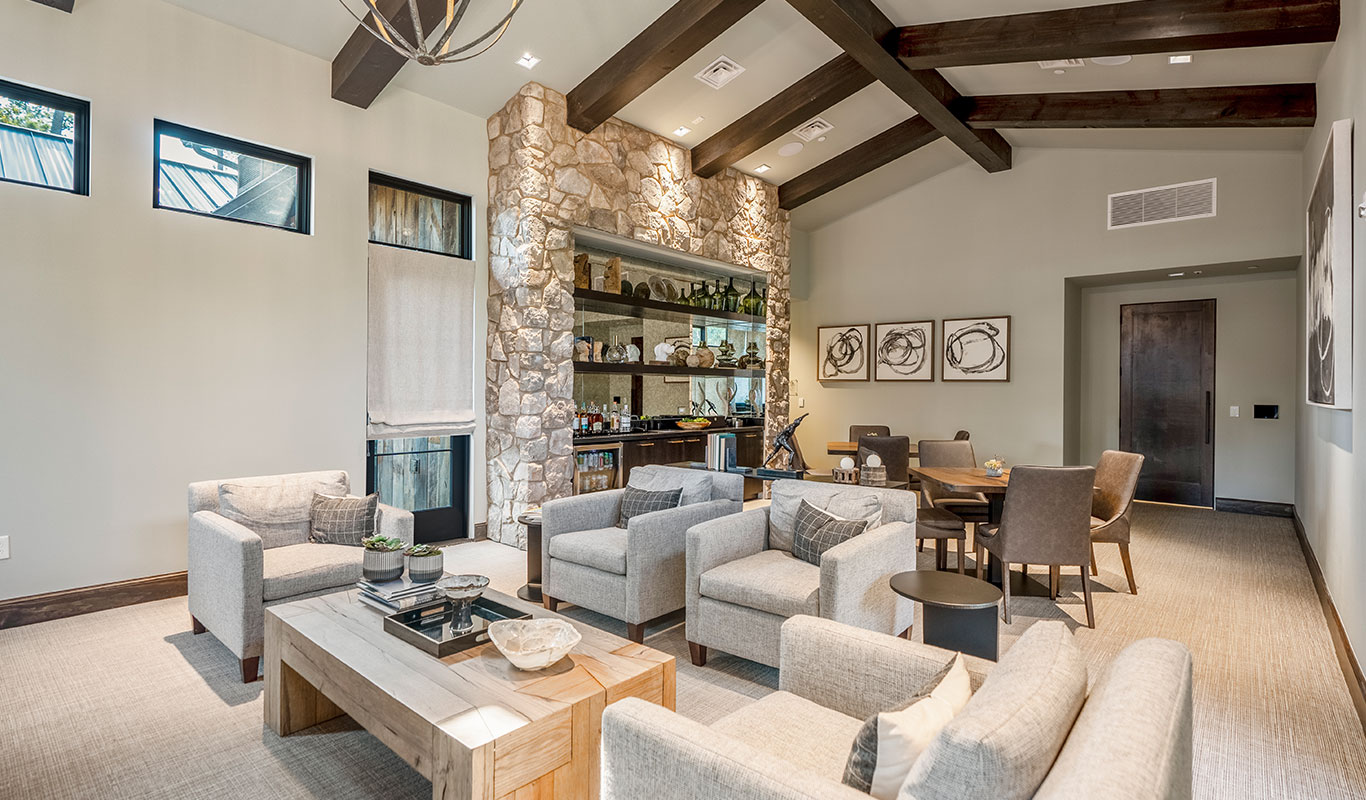 Andy Mitchell, co-chair of Bluejack National, said The Sanctuary was a key piece of the community's master plan that sets the stage for the next phase of residential development — and it's already paying off. Bluejack National has seen an uptick in home sales since The Sanctuary opened.
The Houston Business Journal recently spoke with Mitchell about why adding a spa and wellness center was so important, what it means for Bluejack's next phase and where the community is heading long term.
You've said that The Sanctuary was always part of the plan for Bluejack National. Why was this such an important piece of the puzzle?
Really, this is the culmination of a lifetime for (wife) Kristin and I. We've been pretty fortunate that we've lived a life where we've been able to go enjoy some of the best spas and fitness centers around the world. We always wanted to bring that same level of comfort to Bluejack National.
Kristin and I actually designed this together along with the guys at (San Antonio-based) Marsh & Associates.
Even the name came about because we wanted it to be a place where you can detox and recover from life. We had it all planned and designed, and someone said, "It should be your own personal sanctuary." So, we went with that.
We have a lot of ex-athletes and current athletes living here, as well as other people who work out. It was important to us that they have the ability to go from the lap pool or the tennis facilities right into a hot tub or a plunge pool — which is extremely popular given our Texas heat — and then into a steam room or a dry sauna.
The large men's and women's lounges have their own honor bars, as well.
We wanted to offer a true retreat-style spa and salon. It was something that was missing from the community, having a top fitness facility on site.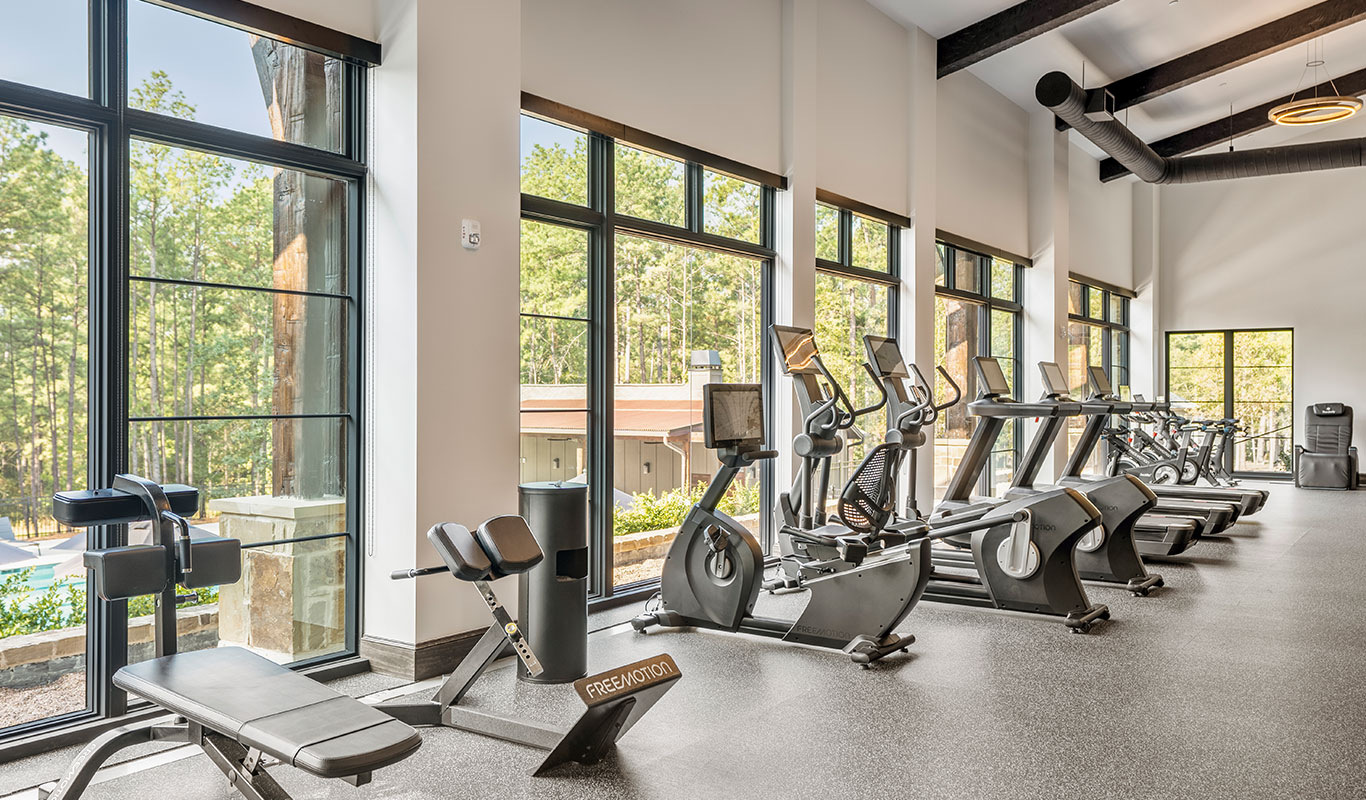 Tell us a little about how The Sanctuary was designed to create that experience.
Well, everything has a higher-end feel than even what we've done before.
For example, The Fort. We really consider that to be our kids' mecca. It's got everything a kid could want.
But The Sanctuary is about having a place where you can escape your kids for a while. We love our kids, of course, but sometimes you need some time to yourself.
So, the pool has a higher-end presentation than The Fort. It's a place where you can hang out and enjoy the peace and quiet. It's the same with the lounges, the steam room, etc.
Bluejack's overall goal is to continue to know we all love our families. But sometimes the best way to come together as a family is for everybody to have something to do during the day and at different times. Then they can all come back together at the dinner table and talk about what they've been up to.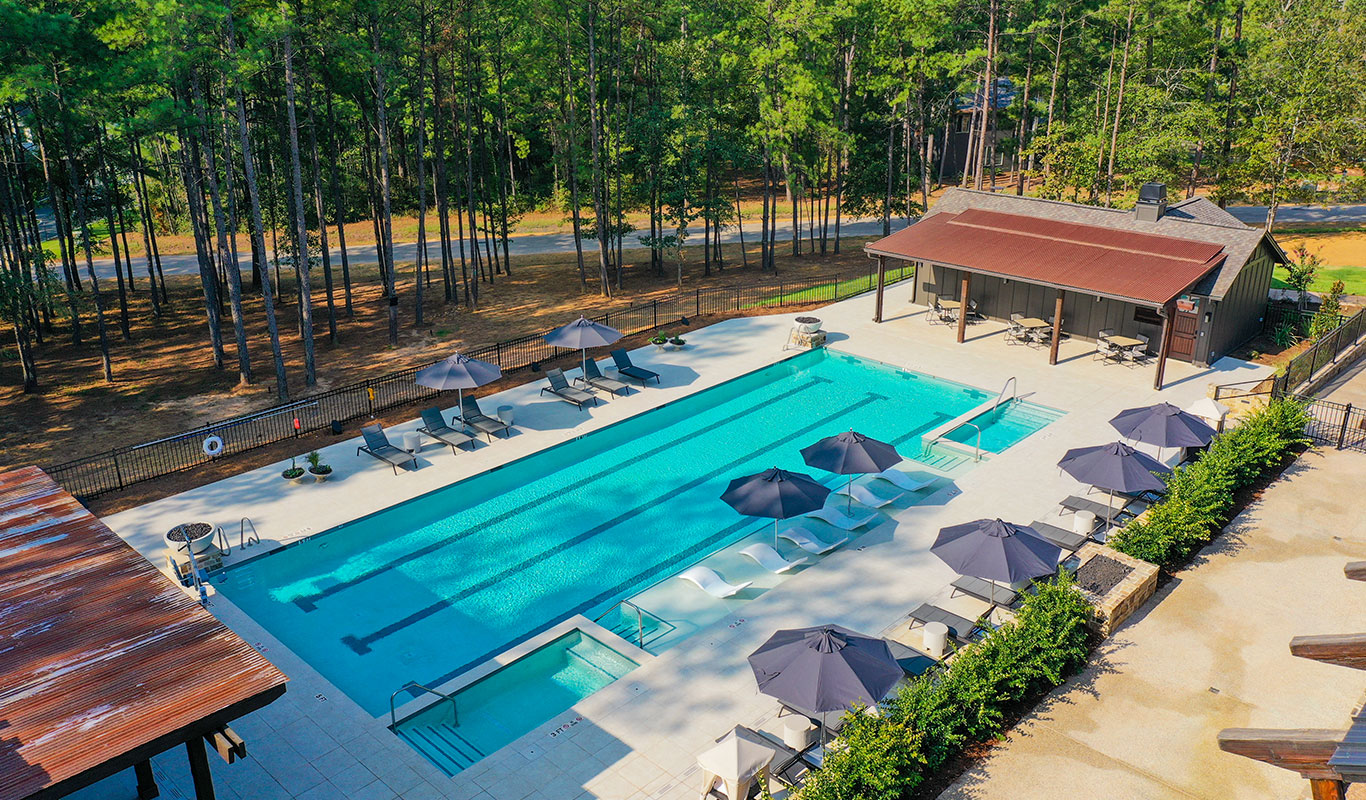 What has the response been like?
Since The Sanctuary opened, we've signed 22 contracts for new homes. It's been more than a two- or three-fold increase.
The Retreats residences, which are adjacent to the spa, sold out as soon as we opened those a few years ago. They're kind of the perfect weekend getaway type of place. We're starting the second phase of those, and we've already put two under contract. We just started pouring the road for those.
People really get that The Retreats is an extension of The Sanctuary.
You mentioned the next phase of development. Can you tell us what you have planned?
Well, with The Retreats, after this, we probably won't build more of those. It's been a sweet product that has been very successful. Those will continue to do well, even in a resale market that has continued to escalate.
The Retreats offer a turn-key lifestyle, and a lot of people who buy them live downtown or in another part of Texas.
The Lake Villas, which we've also started the second phase of, have a similar turn-key feel. But they're on the lake, so there is more of a kids and grandkids environment. You're close to The Fort, so you can walk over.
We just sold out the first phase of that, and we almost have four contracts for the next phase.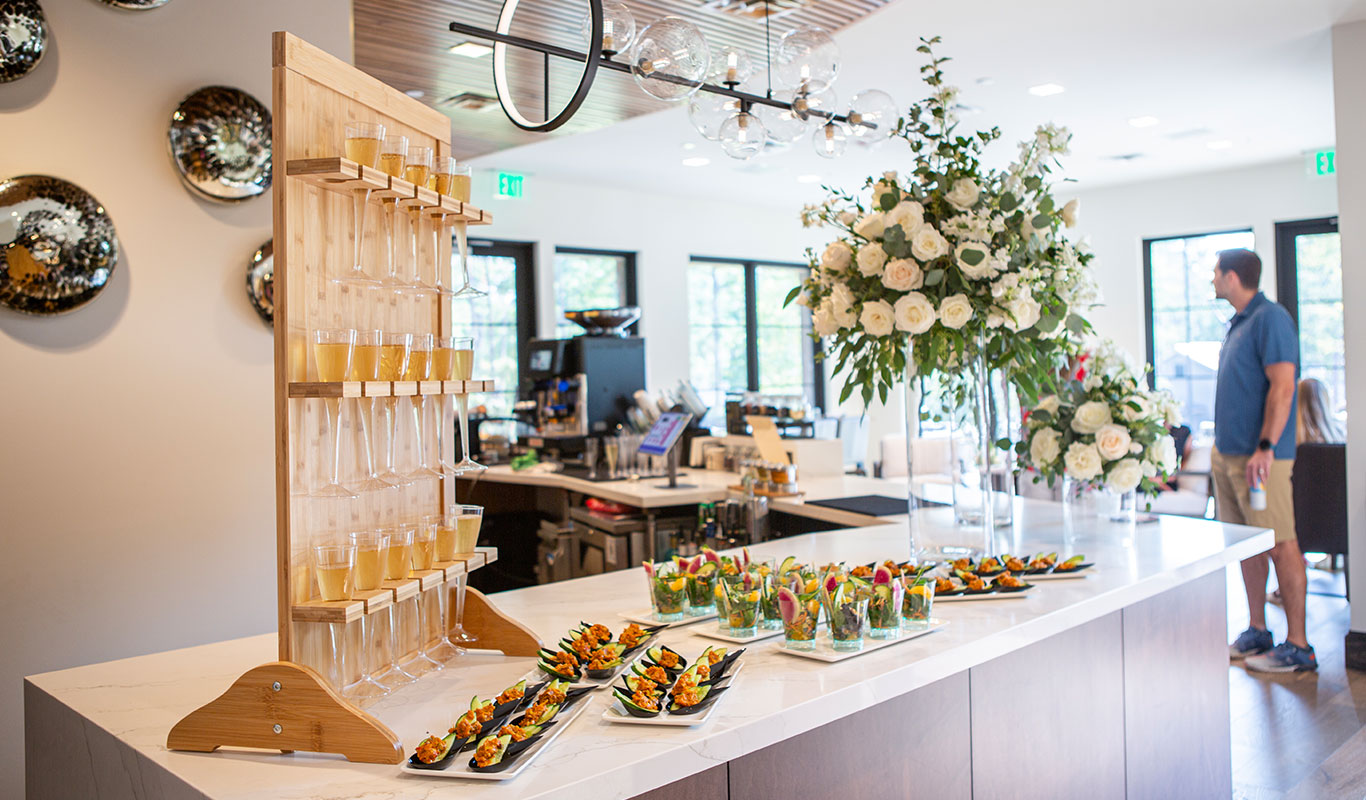 Given the high-interest-rate environment right now, how optimistic are you that Bluejack National can maintain that momentum?
The Villas, The Retreats, the Sunday homes have all been doing really well. Having this community built around a core of amenities has continued to get good traction.
Montgomery County is continuing to grow. You're seeing companies like Johnson Development and others announcing new communities all the time, some of which are targeting the $1 million-plus demographic. There is a real strong development line.
Part of that is because of the extension of (State Highway) 249. Being able to go from downtown Houston all the way up to College Station has changed the game for Bluejack. We've had a lot of people realizing just how close we are to College Station.
Add in that The Woodlands is running out of capacity, and there are a lot of good things happening for us.
Covid really changed people's perception of where they wanted to be in Texas. A lot of people aren't going into the office every day.
They see a place where they can enjoy the amenities, while still getting business done. Bluejack is a great place to bring clients to play golf or grab dinner. It's an experience.
Where does Bluejack National go from here?
The total master plan is still 420 homes. Now, we won't hit 420 right now because we just sold three lots to one party that's going to build one home. We have another party that bought two lots.
I like that because, contrary to what I should do as a developer, it reduces the density and preserves land.
I think we'll continue to evolve. Of the 186 homes we've sold, it's primarily been to second-home people. But now, our primary homebuyers are continuing to grow.
But we're going full throttle. We just started framing The Clubhouse. That's a conversation for another day. But it's going to be something really special.
It's kind of amazing that we've gotten as far as we have without having a central clubhouse.