Health is Wealth
Live the good life every day at Bluejack National's state-of-the-art spa and wellness center – The Sanctuary. Inspired by the natural serene setting and Bluejack Members, and The Mitchell's desire to nurture the need for well- being, balance, beauty, and a healthy and vibrant lifestyle. This is the peaceful place to be pampered, retreat, relax and channel stress-free time for adult members and residents.
Set among a graceful grove of emerging pines, The Sanctuary invokes a calm state of mind, body and heart. Unwind, heal, revive, and rejuvenate with an exceptional palette of wellness and fitness offerings, massage therapies, body and beauty treatments at The Sanctuary.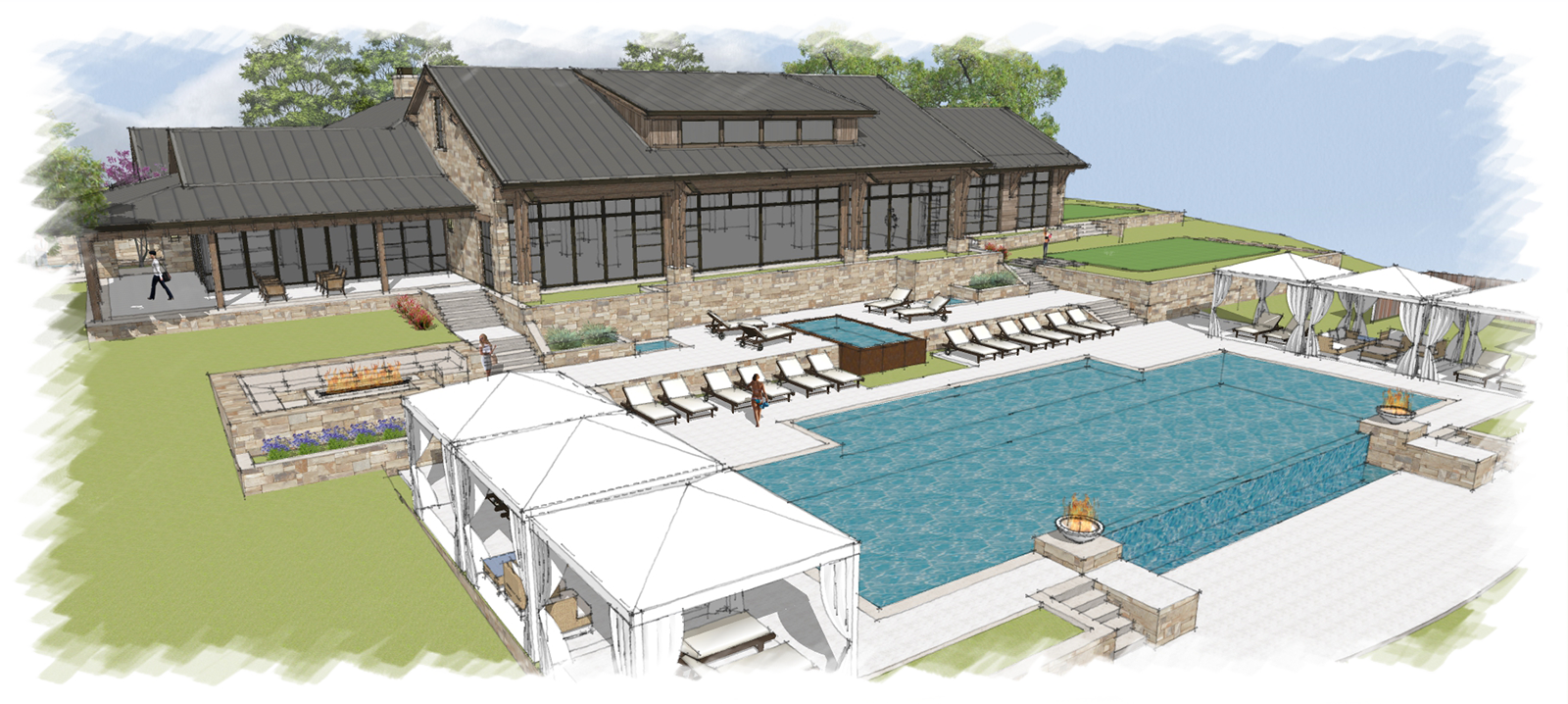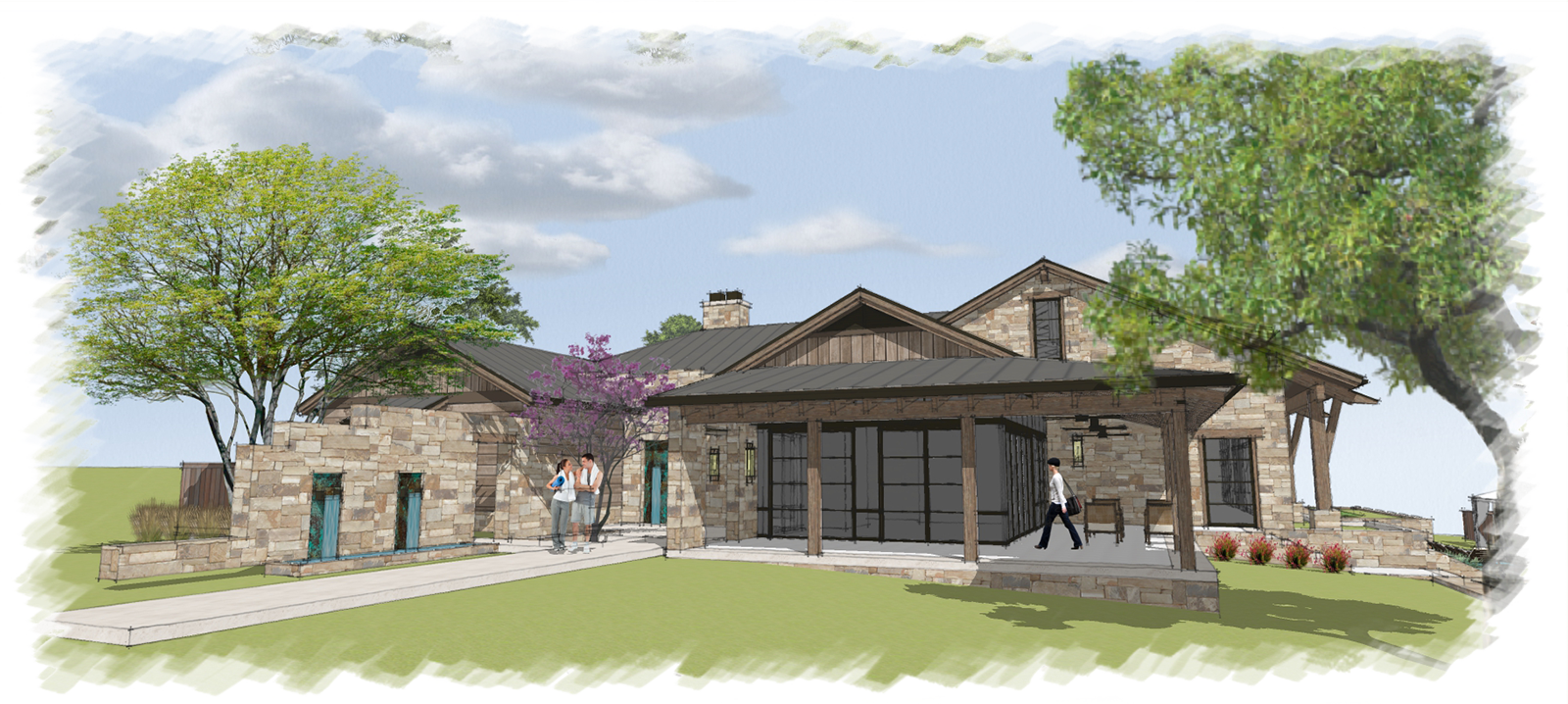 Highlights from The Sanctuary
Fitness
Movement Studio
Heated Horizon Lap Pool
Cold Plunge Pool
Jacuzzis
Yoga Lawns
Treadmills
Bicycles
Elliptical Machines
Strength-training
Personal Training
Wellness
Private Treatment Rooms
Salt Saunas
Steam Rooms
Men's & Women's Locker Rooms
Men's & Women's Lounges
Grooming & Barber
Nail Salon
Food & Beverage
Molly's Café
Juice, Coffee & Cocktail Bar
Spa Cuisine & Beverage Bar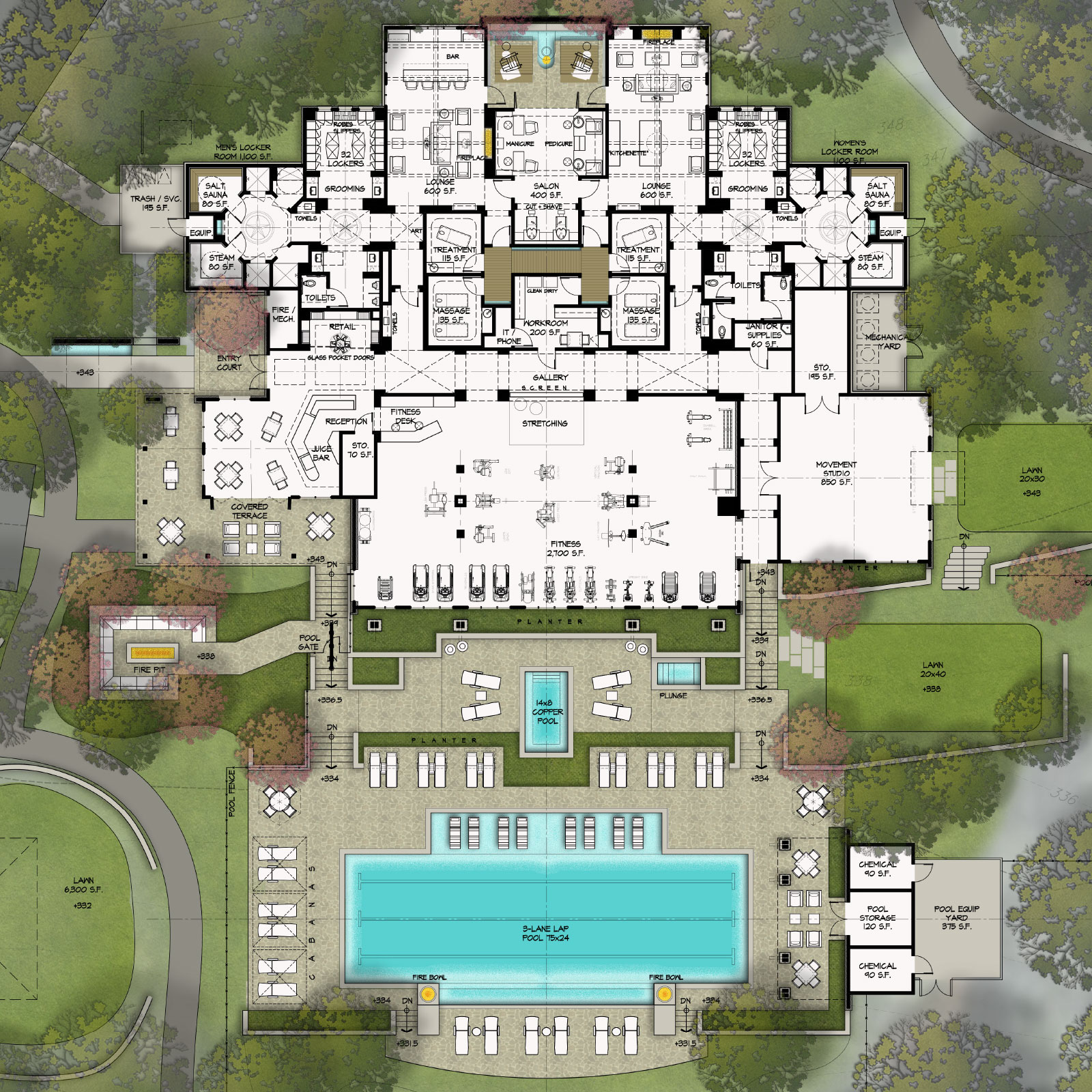 The images above are an artist's rendering based on current development concepts, which are subject to change without notice. No guarantee is made that the facilities depicted will be built, or, if built, will be of the same type, size or nature as depicted. All dimensions are approximate and are subject to change in accordance with the agreement for sale.